hi,
I tried saml-demo, but something don't work.

Hi @Damon.Wang,
The SSO Path field must be filled with tenant name, the same name could be used for generating Service Provider metadata. So, in your case you could pass to sso path field value 'cuba-saml-demo'. Don't forget to configure related service provider metadata on your user in https://idp.ssocircle.com (use the same tenant name 'cuba-saml-demo') with provided metadata from cuba application.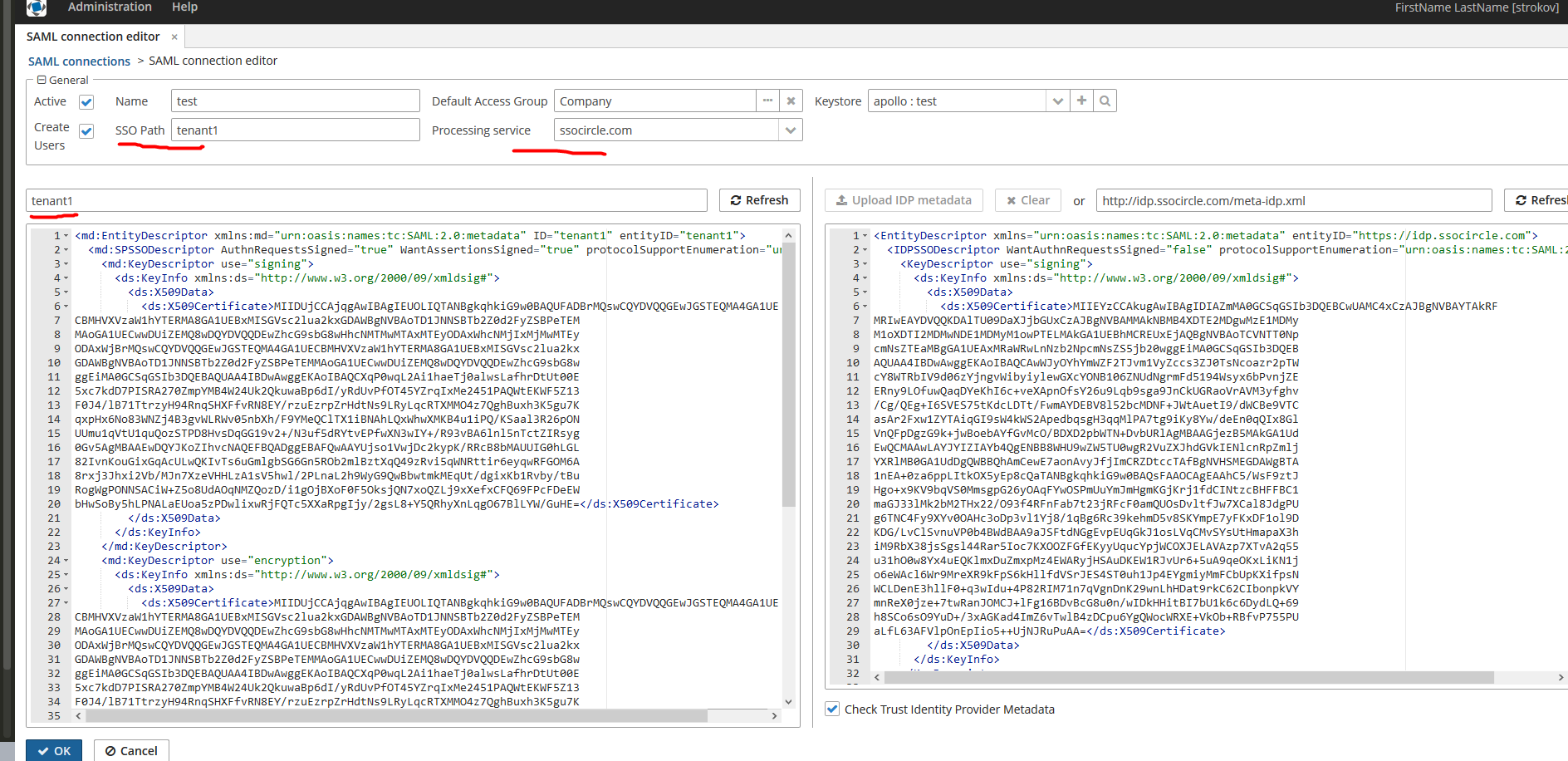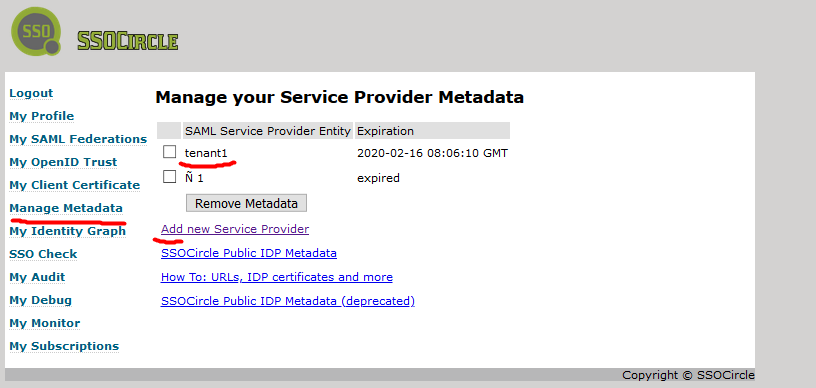 Regards,
Mikhail
Wonderful, it works. Thank you very much.I used it to conntect okta -web-saml2.0 successfully.