Hi,
One of my post ask how to implement "monitoring application", here.
With some developers's help in community ,i have implemented the functionality. Follow is a testing app: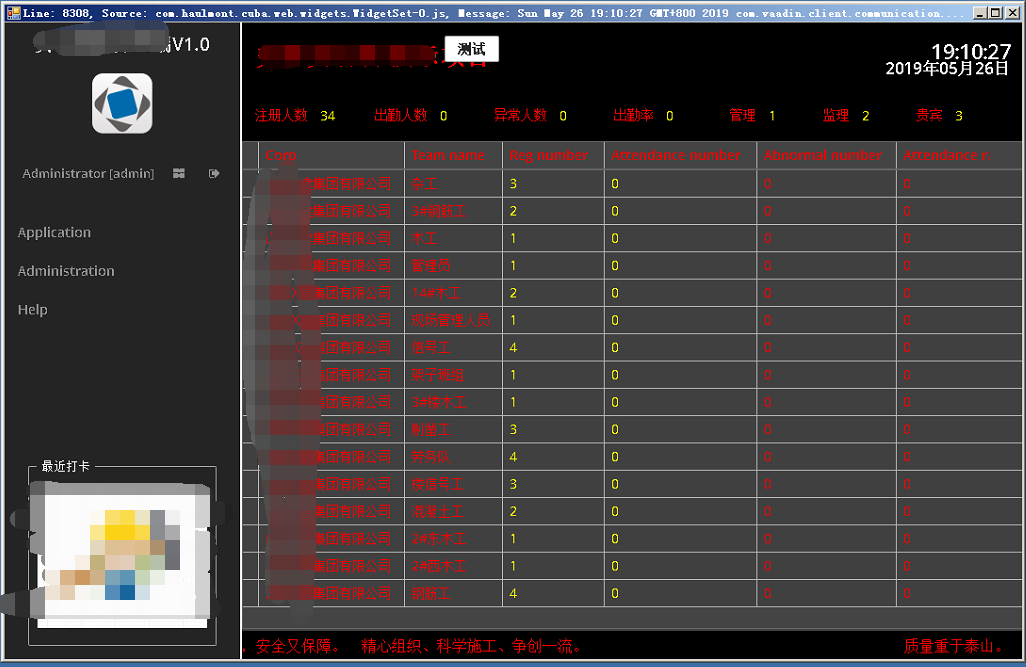 In this app , i open the cuba app in a winform application, the winform application auto startup with OS and auto full screen. Eevery thing is ok.
Now ,the last problem is that the CUBA application server might be restarted, or the session might be expired, or some other case. So i need check if the page is alive periodically , if it "died" , i will refresh the page.
I want know how to check the CUBA application page is runing good.
My first idea is that check the dom object in page , the page will be treat as "died" if have some special HTML tag in page. If this approach is workable , which HTML tags need be check?
Is there some other approach achieve this?