Hi CUBA,
Can I have example and guideline to use below new releases?
Regards,
CK
Hi,
The first topic is described in the linked issue:
In order to use the Screen Profiler functionality you need to do the following:
Open Administration → Screen Profiler
Click Activate Profiling
Then you just can use your app as usual. The profiling table will update its content with a certain timeout.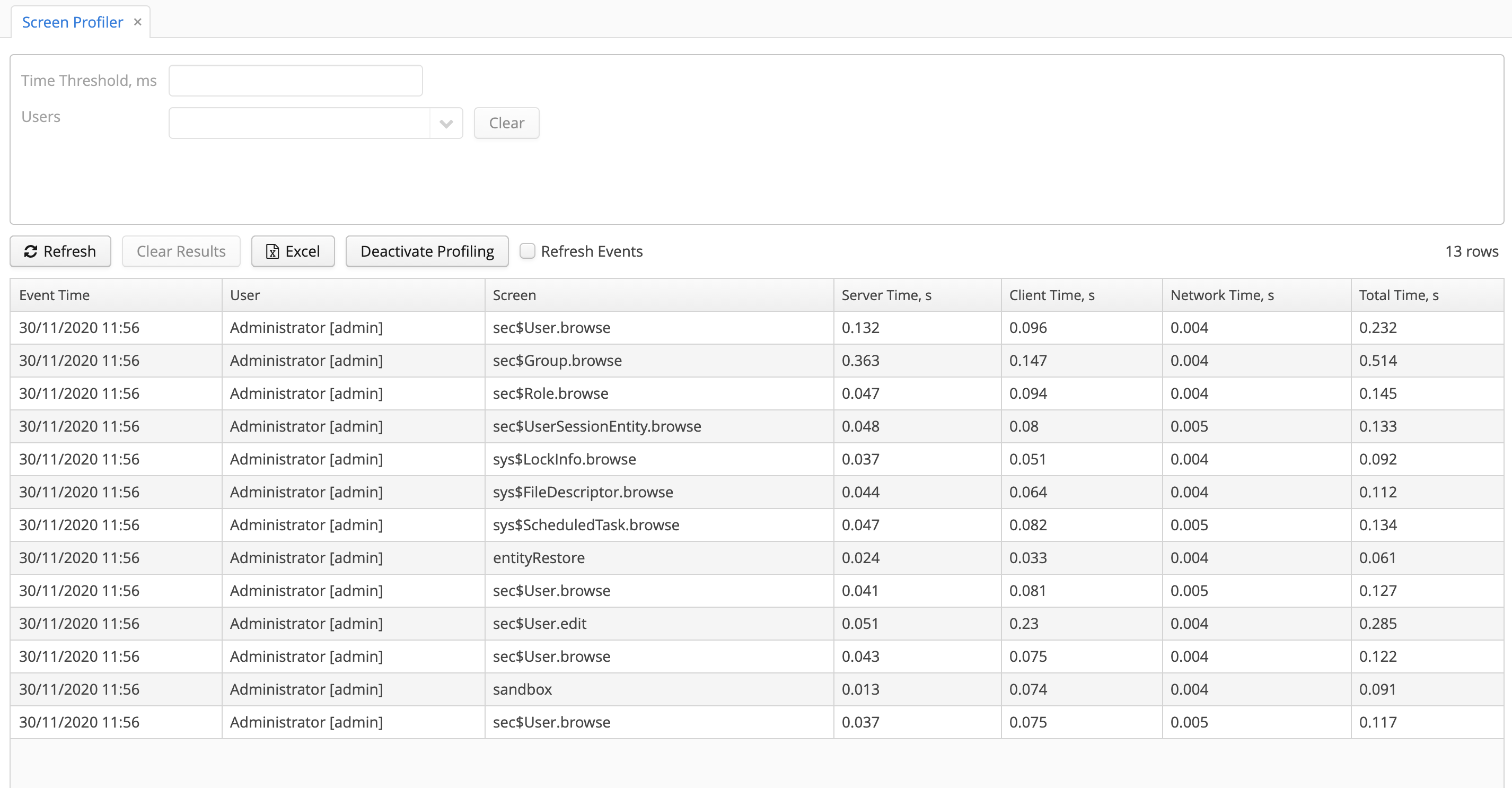 Regards,
Gleb