Hi,
I am able to run the bicycle workshop application with no problem.
The only issue I have is when I try to add an order, the following popup window appears (see screenshot):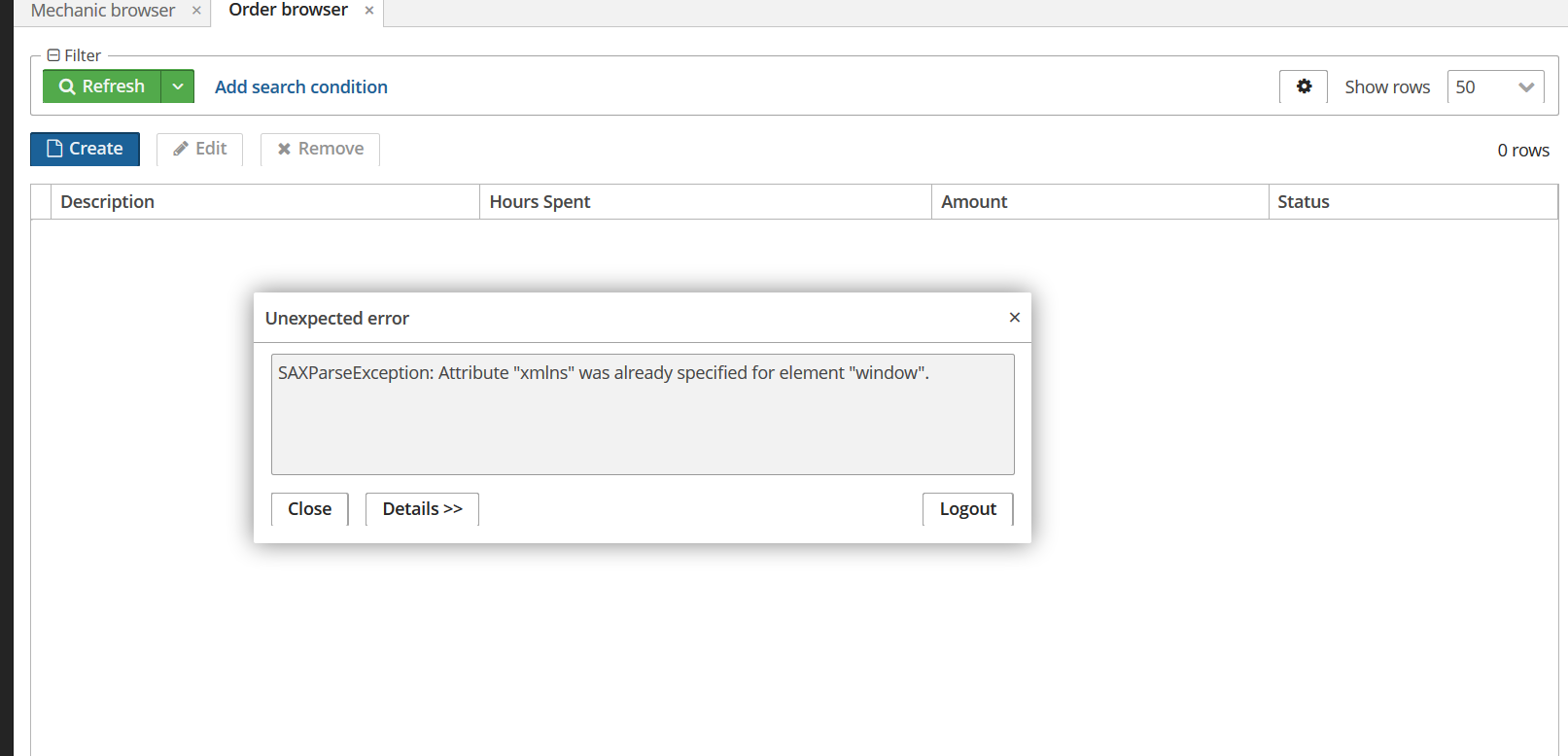 The closest help I could find: DeveloperForce
(not too sure what this means : "If you have prototype custom methods in your code, this error occurs.")
The problem occurs both with Firefox and Google Chrome.
Thanks for your help and your time.
K.