Hi,
In the DashboardUpdatedEvent handler method, after running some time, the clock widget instance got by webDashboardFrame will have different classloader with the ClockWidget define. So the
wb instanceof ClockWidget will be false. See following image :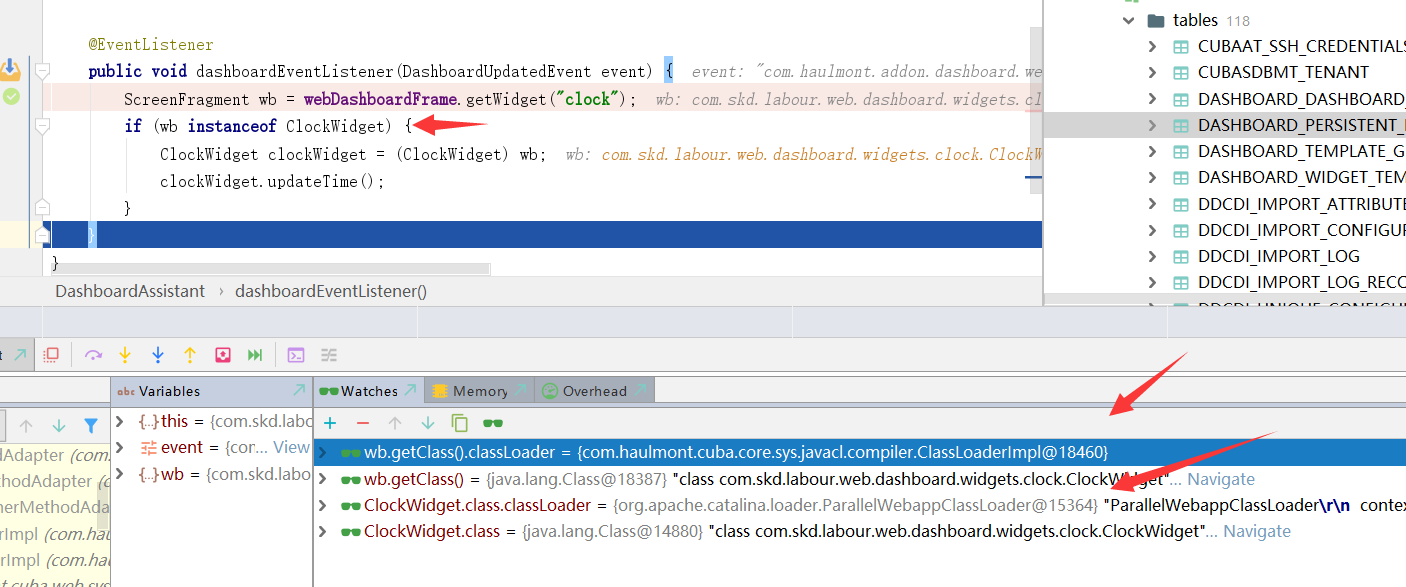 About the classloader issue,in the GlobalEvent addon has occurred:
Hope this is help for solving this problem.
Thanks.