Hi everyone,
We're happy to show you the new platform tool - CUBA CLI!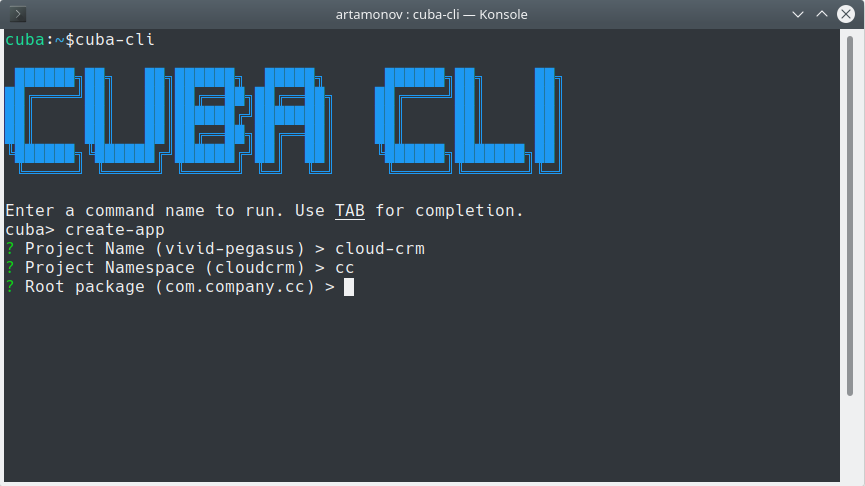 What's the use of the cuba-cli ?
In a nutshell, cuba-cli is a command line utility that enables you to easily create projects based on CUBA Platform. Also, it provides the lightweight scaffolding of the main project artifacts: entities, screens, services, etc.
With this tool, you can use CUBA Platform without any additional proprietary tools. Just command line, framework and you.
In addition, it supports custom file templates and plugins. Thus, even if you use CUBA Studio it can be helpful for custom reusable solutions such as screen templates or automation scripts.
This is a BETA version. We will greatly appreciate if you test it and let us know about any issues.
Archives: Web Application Development Tools | Download Jmix Studio
Check Installation and Quick Start Guides for further detail.
We are looking forward to your feedback!