Hi,
So in theory, in this db per tenant example project, everything set up, only what I need to do is the database part and set the Data store Database type to PostgreSQL.
But some why, anyhow I try, I can't cross on it: "PSQLException: FATAL: database "dbpt_tenant" does not exist".
And I checked all the steps, everything is okay, everything done. Then what is the problem?
I checked the main database connection, and Cuba says it's okay. And the same success if I change the database to dppt_tenant1 (but I know I don't need that here, just to know it is accessible).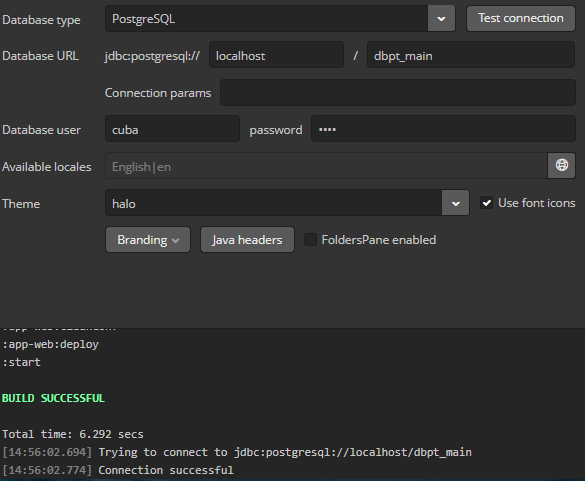 I've created the dbpt_tenant1 database too as it was described. But if I login with admin or with my new User1 user, I get the same 'database does not exist' problem. The Session Attributes are set up by default in this project.
The TenantsRoutingDatasource class is there by default and the spring.xmls are already done.
Please, someone could do this project to work and tell me what I have may missed?
PS.: It would be good if you write down u1 's password, because it created in this project by default.
Thank you, guys.