Hi team,
Got a problem of persistence, that the system persist a different value from the committed one.
I tried to use optaplanner in cuba, and built three main entities, i.e. CloudBalancing, Computer and Process. To the end, I should get a solution which distributes Processes to different Computers. Suppose there are two processes(P1, P2) and two computers(A, B), with optaplanner and its calculator from official examples, I got the solution that P1, P2 should both assigned to A. The result before I commit it, indeed is correct from the memory perspective. But after it's committed, one of the processes will be assigned to computer B, that is wired.
1. Investigation
So I tried to debug and locate where the value was changed by EclipseLink. Below is the result where I can do the best.
org.eclipse.persistence.core-2.7.3-7-cuba-sources.jar!/org/eclipse/persistence/mappings/ObjectReferenceMapping.java:515
Object valueOfSource = getRealAttributeValueFromObject(source, mergeManager.getSession());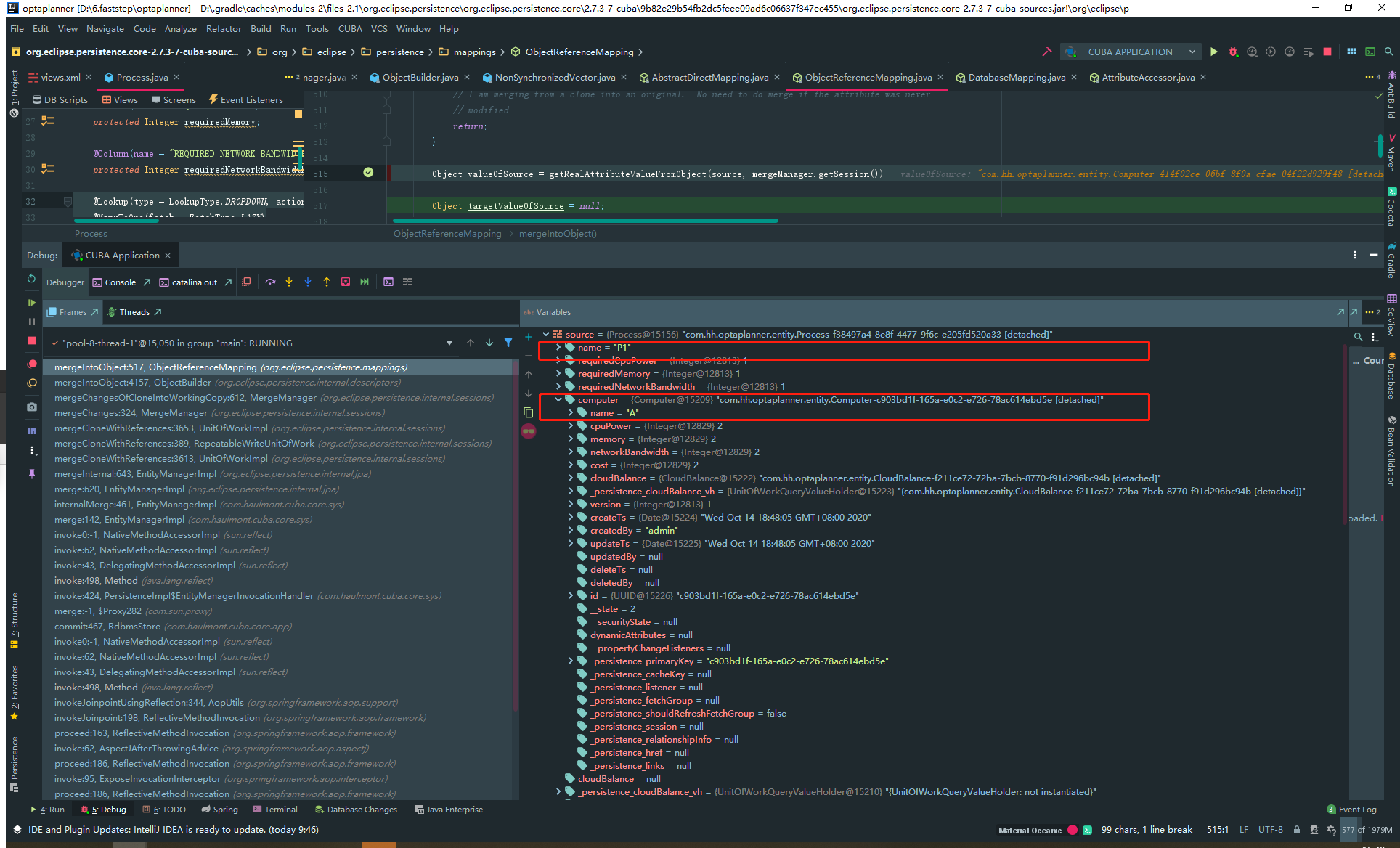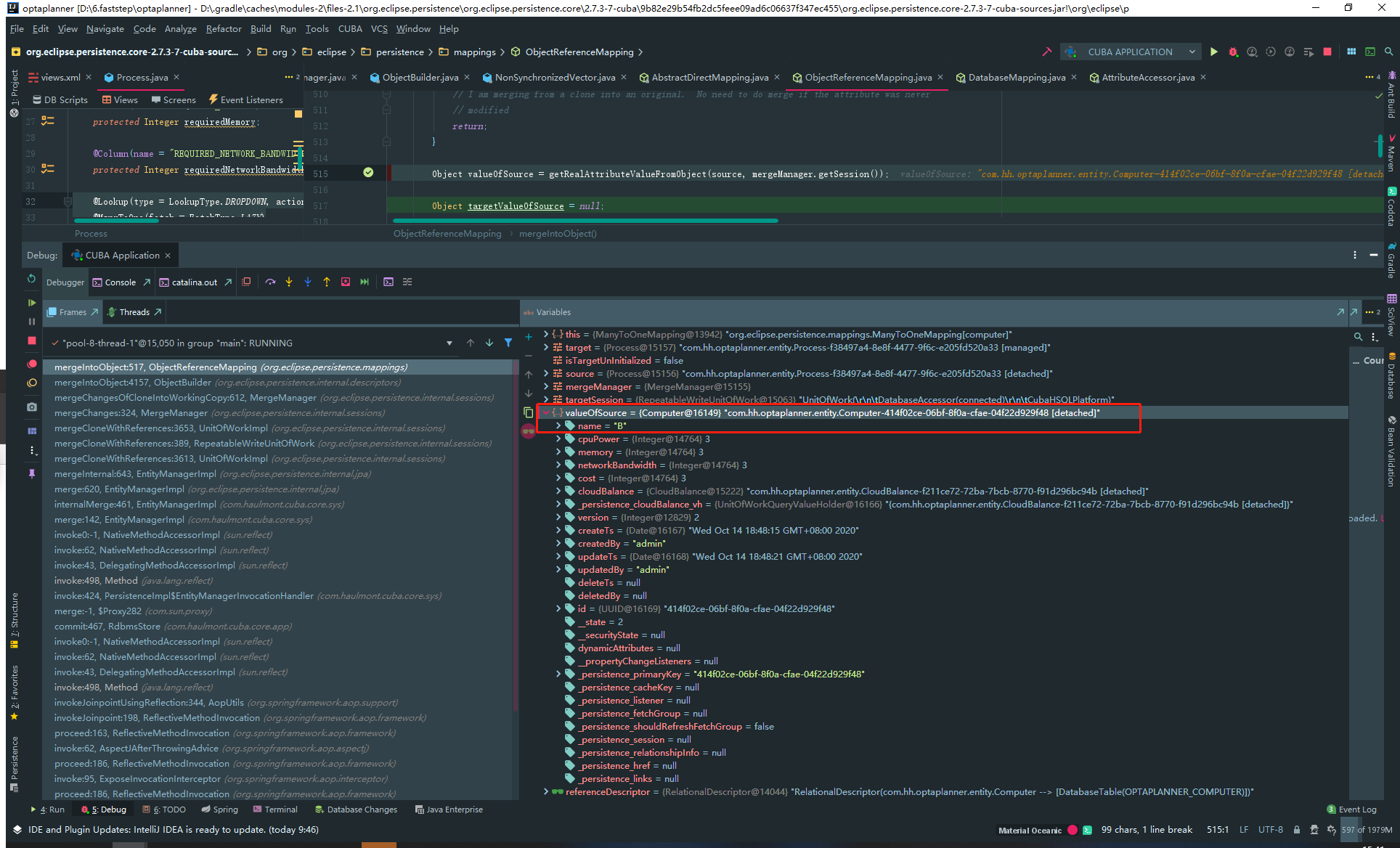 2. Code
Here is my code, including data. You cloud run and test it from Cloud Balances Browser, choose an item and click "resolve".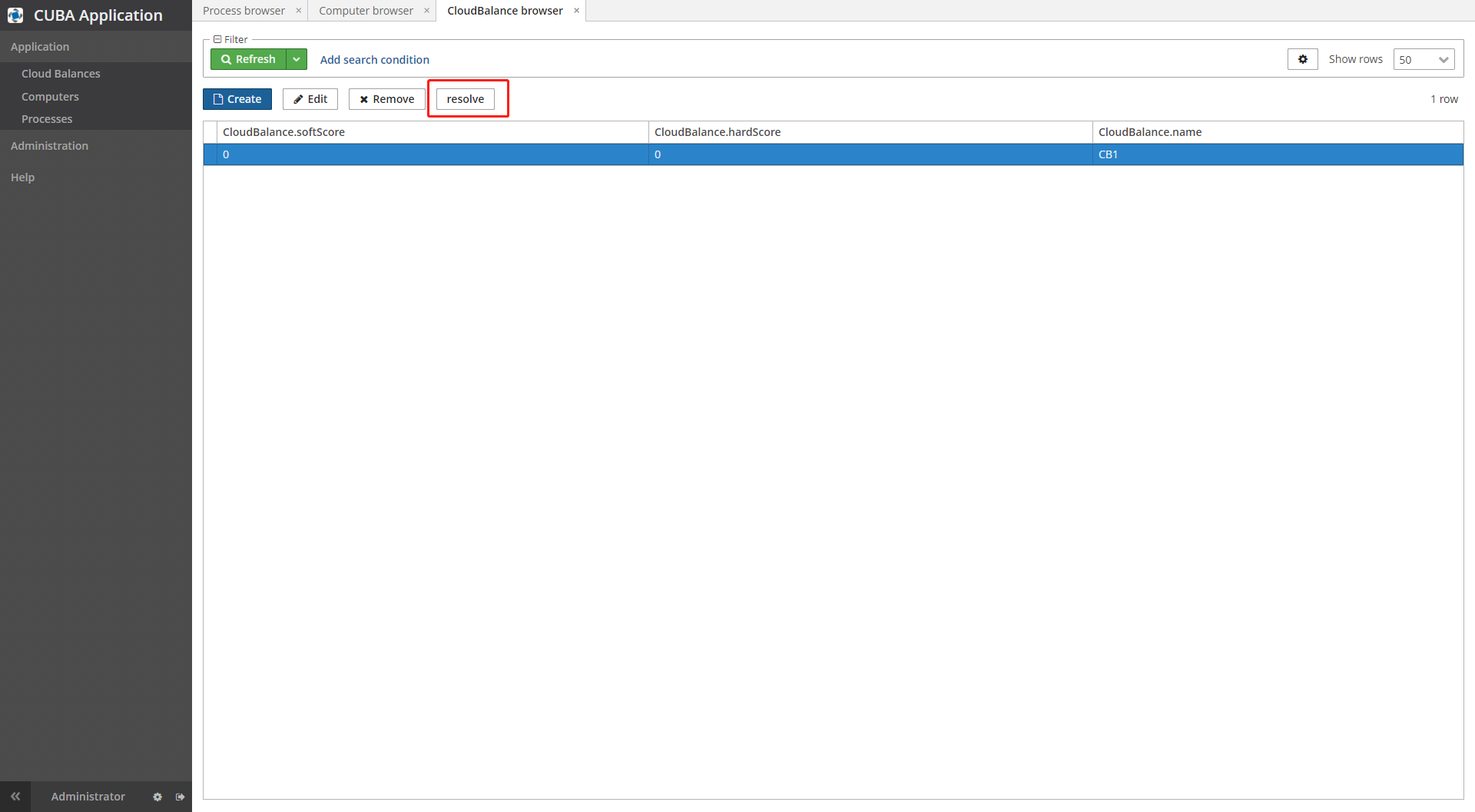 Thanks!