Hi all,
I think following bug (or similar) reappeared:
https://www.cuba-platform.com/discuss/t/possible-bug-in-screen-xml-umlaut-characters-changing-to-html-codes/8680?u=manfred_p
When editing a caption in the properties-editor (1) using an Umlaut generates i.e. "ö" for an "ö" string in the xml-declaration of the xml file. This causes an incorrect xml file and an error.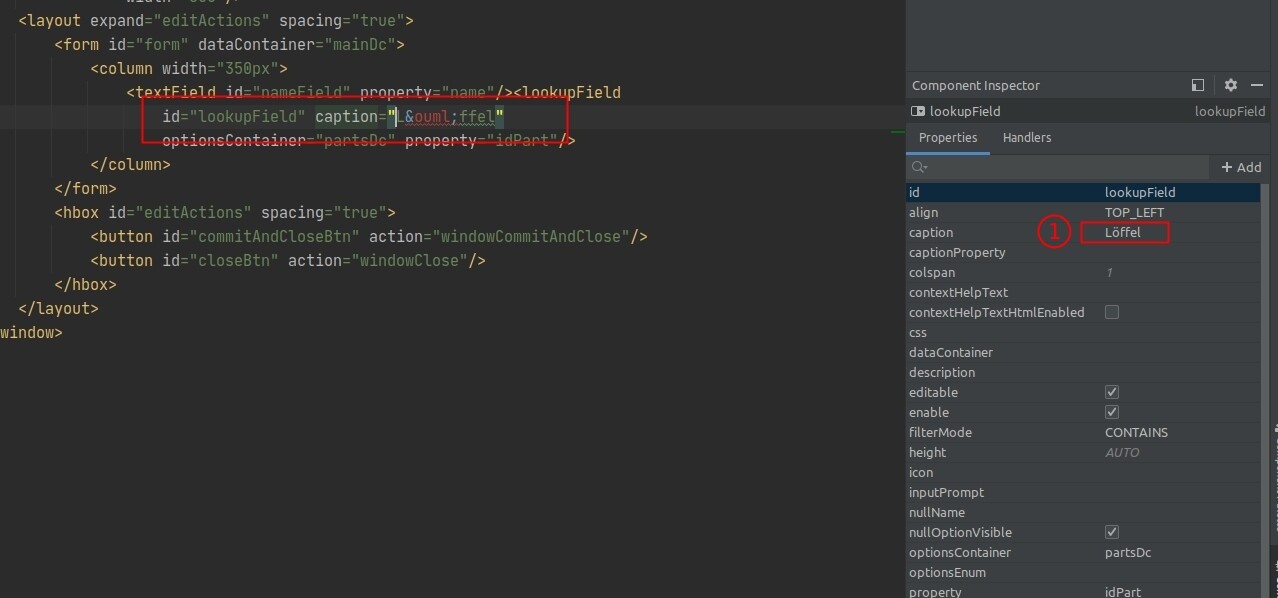 When using the message-properties, it works. Also, when editing the xml-file directly, until it is changed again in the properties editor.
I am using cuba 7.2.13 , cuba-studio 2020.2, Plugin 15.3-202.
All encodings are set to UTF-8.
Regards
Manfred