Hi,
Our platform is:
CUBA Platform version: 7.2.4
CUBA Studio plugin version: 13.2-191
IntelliJ version: CUBA Studio 2019.2
Our project has a main data store and the additional data store where entities tables from an app component are located in. Therefore, our project has association relationship with entities that belong to an app component and tables are locate in the additional data store.
Due to following bug in Studio, https://youtrack.cuba-platform.com/issue/STUDIO-8341, we've set up cross data store reference manually:
   @SystemLevel
    @Column(name = "ID_ADRECA")
    private Integer adrecaId;

    @Transient
    @MetaProperty(related = "adrecaId")
    private Adreces adrAcces;

This reference works fine with this attribute in all forms created however the application is hanging when adding a search condition by this attribute in a browser form, as it's shown on next screen capture: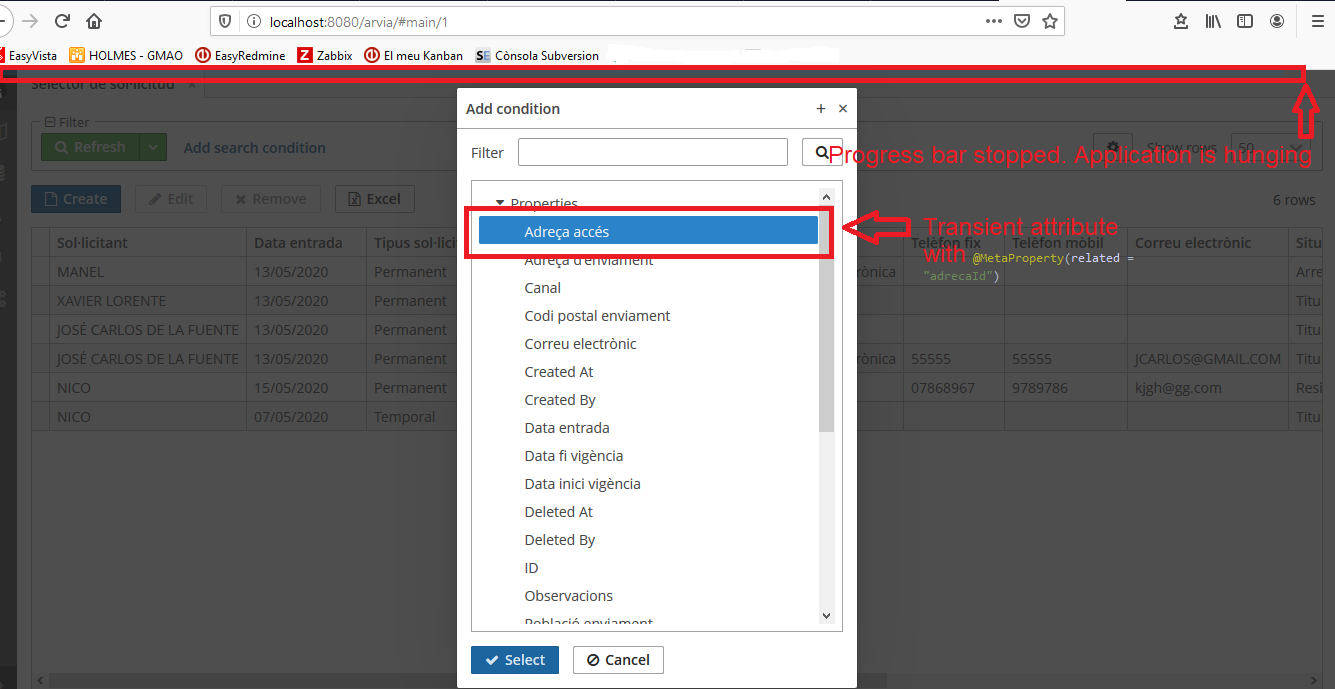 Is there any workaround to apply? Any suggestion?
Regards,
Xavier